I know, I know, I know….. I am way late to the Photoshop Party but, better late than never.
As I mentioned last Blog, I finished taking a 4 day beginner and intermediate Photoshop class American Graphics Institute(AGI). If I learned nothing else, I learned how to work in a "Non-Destructive" manner. Most of my previous attempts in Photoshop were very destructive to the original picture, which left me with very little options to "UN-do" my changes or make alterations without having to start over. I certainly learned many other other aspects to the program, but this was a fundamental aspect that will guide me in future projects. I truly recommend taking classes through AGI if you want get a grasp on a particular program. They offer many different classes with a variety of software, too many to list here. https://www.agitraining.com. The classes don't really address how to approach theatrical paint elevations but I am finding my way.
I am now beginning to rework paint elevations from my 2019 design of Sense and Sensibility.
Here was a Vectorworks based paint elevation that I did for the walls. It served the purpose, but Vectorworks is certainly not meant to create beautiful paint elevations.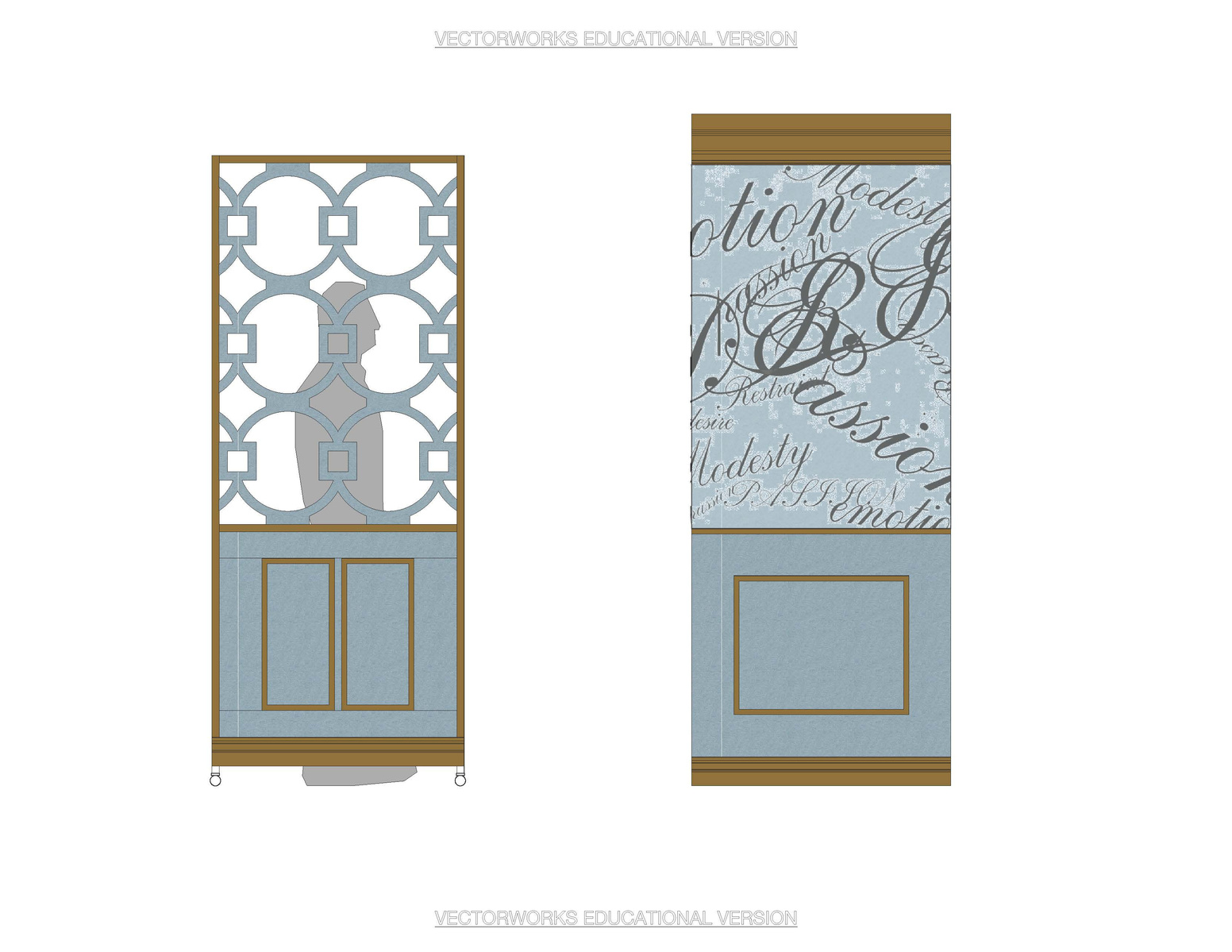 New versions below
What I really love, is the ability to enhance the walls using "Layer Styles" such as: Drop Shadow, Inner Glow, Bevel and Emboss, etc. So easy to make choices and changes!
Here is a look at the surrounding walls.
Stay tuned, as I finish these elevations in the coming week.